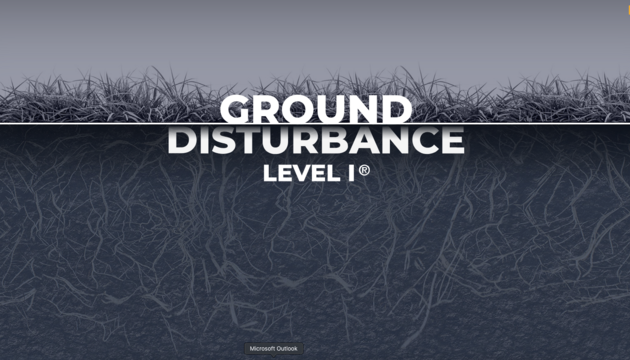 Ground Disturbance Awareness
Description
Are you a construction worker? A general labourer? An equipment operator?
Do you work on pipelines? Or dig into the ground?
If you answered Yes to the above - Our Ground Disturbance Awareness might suit your training needs. Learn everything you need to know about the hazards associated with digging into the ground either manually or in equipment.
This course is perfect for workers who do not make decisions or those who work alone on construction site, and is designed to keep you secure, and get you home safely.
This course is not for you if:
Please Note: This a general awareness course, and is not endorsed by the ABCGA or BCCGA. If you are looking for an endorsed course, please checkout our endorsed supervisor level training course.
Course Outline
Introduction to Ground Disturbance Awareness
Damage Prevention: Who, How and Why?
What is Ground Disturbance?
My Role as a Ground Disturber
Understanding the Hazards
Course Details
Length:
1 hour and 30 minutes